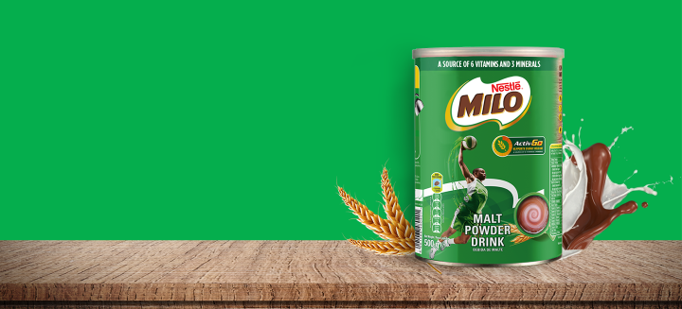 Role of nutrition

for kids

Energy stored in the form of carbohydrates that help provide active kids with the nourishing energy they need.

Contributes to the creamy flavour and provides your kids with essential protein, vitamins and minerals.

There are three main types of sugar in regular MILO - lactose, maltose and sucrose, which gives MILO the crunchy taste.

Cacao tree beans are fermented, roasted, shelled and ground to make cocoa, certified for sustainable farming.
DID YOU KNOW DID YOU KNOW
Children who have breakfast excel in the ability to pay attention in school, have great memory, are fluent in speech, have great social skills, an increased love for school and have a greater interest in learning.